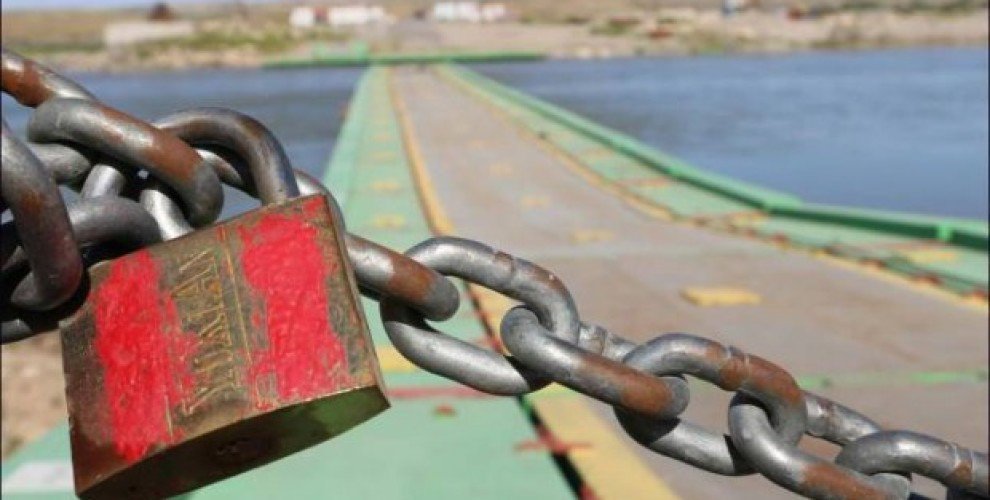 In the past few weeks we have been intensively preparing for our departure to the Democratic Federation of Northern Syria / Rojava. Flights were booked, errands done, last agreements made. We said our farewells to family and friends and reorganized our everyday life so far as to escape the same for several months.
Despite of other announcements and hopes, we still are not on our long-planned collective construction site in Rojava. In addition to the state of war and the terror of Islamic gangs, it is above all the embargo imposed from all bordering states against Rojava, which makes entry difficult. In the case of Rojava, embargo means not only the prevention of the export and import of goods, food, medicine or machines, but also the impossibility of people's freedom of movement. As long ago as 2011, the beginning of the revolution in Rojava, Turkey has been massively blocking aid supplies and border crossings of Kurds, refugees and activists. Since January 2016, the approximately 911 km long border to Turkey has been completely closed. Attempted border crossings are intercepted with force of weapons. Furthermore a 700 km long boundary wall, equipped with video cameras and sensors, has been completed in the middle of this year.
In the South, the access to Rojava is effectively prevented by the circumstances of the war, by the terror of the IS, but also by the Assad regime. Especially bitter is that Rojava faces also a de facto embargo in the East by the autonomous Kurdish region in Iraq (Kurdish Regional Government / KRG) ruled by Barzani. While a one-time border crossing for journalists and activists through Semalka was possible until March 2016, this has since than only been an option in rare exceptional cases. Nowadays citizens from Rojava and refugees can cross the border legally, but their passage is often characterized by chicanery and arbitrariness through security forces.
The structural isolation of Rojava is increasing. Facing the harsh policy of strongly limited border crossings, other ways had been created. But since several weeks these too have been increasingly threatened and made impassable.
Currently there is no assurance when our group can cross the border. It is assumed that the tightening of the border policy is linked to the current tense situation in Northern Iraq, due to the independence referendum of the KRG. We will continue to monitor the further development of the border situation closely. In the given situation we decided to postpone the start of the construction phase until the end of the rainy season in Rojava. So hopefully we are getting started in spring next year. Until then, we try to look at the forced break as an opportunity to prepare our project here even better.
Bijî Berxwedana Rojava!
https://isku.blackblogs.org/4691/pdk-verhindert-pyd-delegierten-einreise-nach-rojava/